Trending
Strange Beer & Drinking Laws Around The World
Not all of these beer and drinking laws are enforced, they do actually exist. Check out these strange beer laws that might make you happy that you live where you do.
By Justin Beerber on Aug. 13, 2019
While most of these laws are pretty silly and typically not enforced, they do deserve a good laugh.
Which country has the strictest drinking laws?
There are 13 countries in the world where drinking alcohol is illegal or close to. These countries include; Bangladesh, Brunei, Iran, Kuwait, Libya, Maldives, Mauritania, Pakistan, Saudi Arabia, Somalia, Sudan, United Arab Emirates, and Yemen. There are also many states in India where alcohol is prohibited.
11 Beer & Drinking Laws That Will Surprise You
It is illegal to chug beer in Texas while standing.
This is long-forgotten Texas law states that it is illegal for one to take more than three sips of a beer at one time while standing. This is a pretty difficult law to enforce and we've found no records where someone was charged or arrested for doing this. So go ahead and shotgun that beer, just make sure no officials are watching.

Drinks in Utah restaurants must be poured behind a "Zion curtain".
Utah is known for a long list of weird and complicated liquor laws and until 2017, it was the law that all drinks in restaurants and bars needed to be made and poured behind an opaque sheet of glass called a Zion curtain. The point on the glass was to block underage children from seeing alcoholic drinks being made.
In Maharashtra, India, you need an alcohol permit to legally consume alcohol.
Maharashtra is the hope to the capital city of Mumbai, and you cannot legally drink alcohol without a state-issued alcohol license.
You can be charged two beers for wearing underwear under your kilt in Scotland.
While this "law" may really just be an old wives tale, it is known in Scotland that if a man wears underwear under his kilt, it will cost him two beers. How do officials check for underwear? We'll leave that up to your imagination.

It's illegal to be drunk in a pub in England.
This law was put in place by the 1872 Licensing Act, and although it is obviously not enforced, it is real.
No sex scenes and booze in Idaho movie theatres.
In 2000, Idaho passed a law prohibiting movie theatres from selling alcohol during movies with sex scenes. In 2015, undercover Idaho State Police busted a theatre for serving alcohol during a screening of 50 Shades of Grey.
It's illegal to ride a cow when drunk in Scotland.
It is illegal to ride on a cow while drunk in Scotland, thanks to the 1872 Licensing Act. Along with cows, the law also states that it is illegal to ride a horse or on a steam engine train while intoxicated.

Women in Bolivia are not allowed to be drunk in public.
Married women living in La Paz, Bolivia are limited to only one glass of wine in any public bar or restaurant. The statue claims that if a woman is caught intoxicated, that they can be legally divorced by their husbands.
Minors can drink in Alaska.
It is illegal for anyone under the age of 21 to consume alcohol unless the booze is given to them by a parent, guardian, or spouse.
Public intoxication is legal in the state of Nevada.
Laws passed by the Nevada legislature makes it legal to drink and be drunk in public. Open alcohol is legal everywhere except if you're standing less than 1000 feet from a church, synagogue, hospital, or school.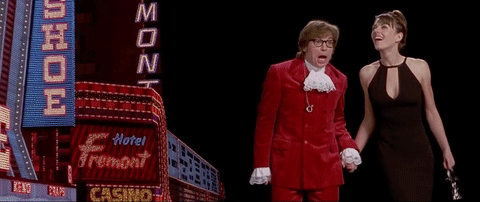 You can be shot for drunk driving in El Salvador.
El Salvador is known for having some of the strictest drunk driving penalties in the world. Before 1983, when El Salvador put an end to the death penalty, first-time DUI offenders faced a firing squad.
---
Do you know of a crazy beer and drinking law that we forgot about? Let us know and we'll add it to this list!
---
Interested in learning more about beer? Check out these great posts:
What is the Difference Between Beer & Cider?
How to Serve Beer: Tips on Temperature, Glassware, & More
What is a Fruit or Vegetable Beer?
How to Start Brewing Your Own Beer at Home