Beer Banter
The 5 Stages of Being Beer Drunk
Totally satire, but possibly accurate. We've all been there. Here are the 5 stages of being beer drunk that everyone can relate to.
By Justin Beerber on Feb. 01, 2019
Did you get a little too "beer drunk" last night? Don't worry, we've all been there. While we don't condone over-consumption of alcohol, drinking too much beer can bring out a version of us we just can't explain and we know you can relate.
Stage 1: "I'm just having one"
There's a game on and you don't cheer for either of the teams, but your friends are begging you to come out. Go, have one beer, and then leave! You've even announced in the group chat, "Ok, but I'm just having one!", so it's official!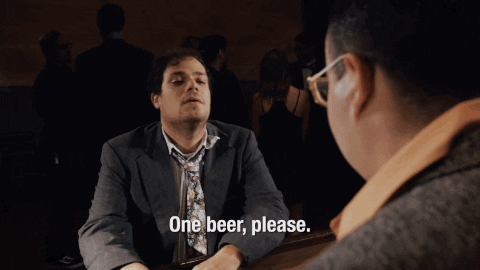 Stage 2: The Belly Bubbles
That feeling when you've finished guzzling down you're third beer and it hits you. A little bubbly in your tummy. Now you're really regretting not wearing sweatpants to the bar. Don't worry though, the music is so loud nobody will hear the beer burps and toots coming from your end of the table.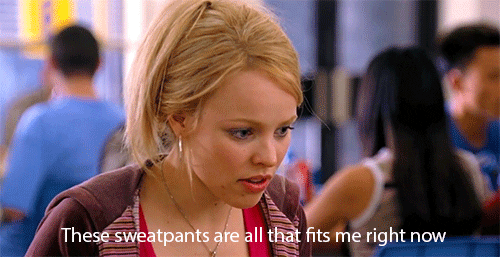 Stage 3: Talking With An Accent
You're now so drunk that you've randomly started talking with a British accent. Or are you trying to be Australian? Whatever you're saying, it sounds ridiculous. And if you're thinking, "I've never done this! That's silly!", you're lying. It's ok, you're secret is safe with us.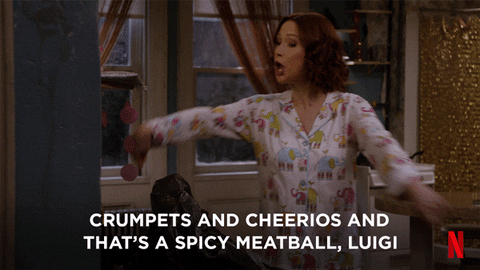 ---
Beer Drunk vs. Wine Drunk
Being beer drunk and wine drunk are both character-building experiences, but the difference is uncanny. Check out the 5 stages of being wine drunk here.
---
Stage 4: The "Get Your Shit Together" Bathroom Mirror Pep Talk
Sometimes, you don't even realize how drunk you actually are until you get up to go to the bathroom and take a look in the mirror. It's ok! You're no even that drunk (You are.). You look fine. (You don't.) You can do this! (You can't.) Get back out there and order yourself another drink!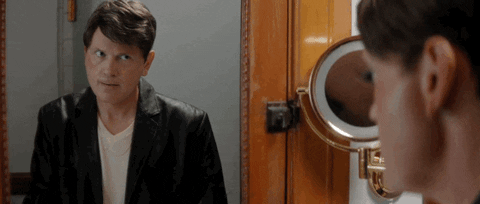 Stage 5: Crying Alone at the Bar
It's almost last call. Your friends have left and you're sitting all alone at the bar. I thought you were "just having one"? Wait, why are you crying now? It's time to go home with whatever dignity you have left.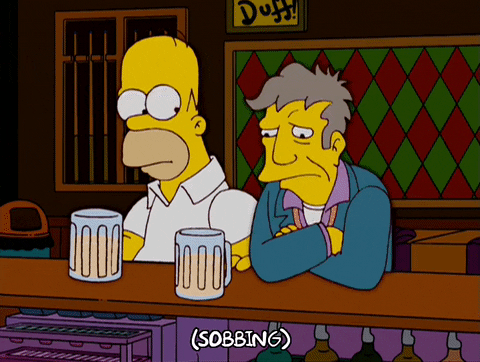 Want more funny beer posts like this one? Check out these links:
16 Dogs of Instagram That Will Make You Wish You Had a Cold Beer Right Now
Top 5 Funny Beer Commercials
Weekend Forecast
Best Bar Tricks to Impress Your Friends