Breweries, Pubs & Restaurants
This Orlando Brewery is Hosting a Donut and Beer Pairing Night Every Month
Orlando Brewing partners with Orlandough to host a craft beer and donut pairing event on the third Wednesday of every month!
By Jackie Bond on Jul. 24, 2019
Who says you can only pair savoury foods with beer? Gone are the ho-hum days of pairing your beer with questionable bar nuts. These days, breweries and bars are stepping up their culinary game and offering amazing food alongside their unique brews. …Like donuts! There's something about those sugary, perforated pastries that just makes our hearts sing. Pair them with skillfully crafted beer, and you have a match made in heaven!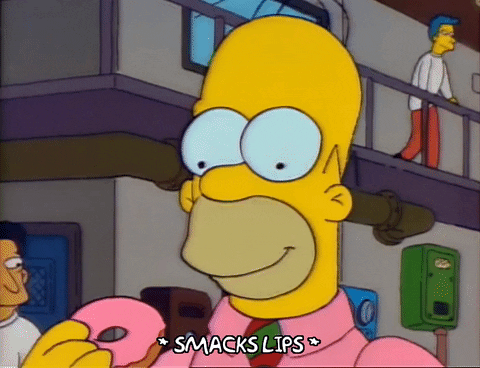 Orlando Brewing Partners with Orlandough Donuts for a Craft Beer & Donut Pairing Event
We're not alone in thinking beer and donuts are the perfect pair! Craft Brewery, Orlando Brewing and craft donut maker Orlandough have teamed up to offer a monthly beer and donut pairing event that is mouthwatering, and all organic!
When is the beer and donut pairing event?
The beer and pairing event takes place at Orland Brewing on the 3rd Wednesday of the month, this crafty duo joins forces to bring you 4 decadent beer and donut pairings. The flavours and pairings change every month, so we recommend going more than once so you can try them all. You know, for science.
Beer & Donut pairing night starts at 7 pm, but you might want to be a little early to get a spot for this popular night. Make sure to check in with the bar or servers and tell them you're DFDB (Down for Donuts & Beer).
Your tasting will be guided by reps from Orlando Brewing and Orlandough, so don't just taste all willy-nilly when your double flight arrives at your table
How much does the doughnut and beer pairing cost?
You'll get 4 mini donuts expertly paired with 4 – 5 oz craft beers for just $20. Tickets sell fast for this monthly collab, so watch Orlando Brewing's Facebook page for event announcements.
If you're not in the Orlando area, don't worry, we've got your back. Check out our article about beer and donut pairing. You can even combine it with our simple guide to beer flights and have your own beer & donut party!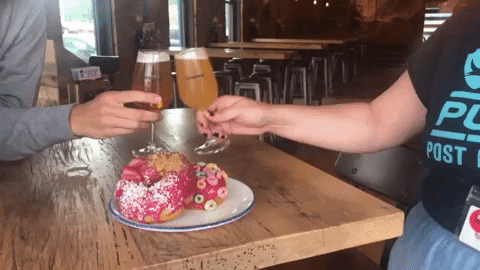 Looking for more beer & food-related posts? Fill up on these:
9 Delicious Beer and Donut Pairings You Need to Try
You Can Now Get Bubble Tea Beer – The Beer Factory Introduces "Boba Beer"
The Best Pizza and Beer Pairings